You are a business, and you have finally decided to use the power of social media for expansion. But the problem is, there are so many social media platforms that you don't know which ones are the best.
When someone gets too many options, they're more likely to get confused. But when they have a few options to choose from, they pick their favorite immediately.
Out of the crowd of social media platforms, we will help you pick from 9 Social Media platforms where your business can grow tremendously.
Before that, you have to know why social media platforms are helpful for businesses.
Why should your business use social media?
The use of social media by businesses to grow is known as Social Media Marketing (SMM). SMM is an excellent marketing practice to increase the Return on Investment (ROI).
Other than the Return on Investment (ROI), you can also drive more traffic and sales towards your website, which will help improve the SEO of your website and help you rank at a higher spot in the search results.
Social media also offers businesses a chance to connect with users on a personal level. You may think it wouldn't be beneficial for the business. But in reality, users buy products and services out of connection with a brand.
You may have seen some people who don't buy any other brand's products even if they know the other brand provides a better quality. They buy from the brand they connect with on a personal level.
Businesses that decide to tap into the power of social media reap great results.
3.96 billion people over the world use social media. That's half the earth's population. Imagine the benefits any business can reap when they decide to build their presence on social media platforms. 
Why should your business use multiple social media platforms?
There are so many social media platforms that an average business owner would get confused about which ones to pick. We say 'which ones' because there's a massive advantage of using more than one social media channel.
In 2020, an average person around the world was using almost 9 social media platforms. This number clearly means that multiple accounts can bring a lot of traffic to your business.
Imagine you're getting good traffic from Facebook. But it's mostly the older generation. To target business owners, you have to have your presence on LinkedIn. Observe that you can attract different types of audiences from various social media platforms.
Now that you know why businesses need social media platforms, it is time to know the best ones for your business.
Let's begin.    
Facebook
Saying Facebook was most people's first time using social media would not be an overstatement. Launched for the public in September of 2006, Facebook has steadily been gaining traffic since its beginning.
Four to five years back, Facebook was everyone's favorite social media platform when other social media platforms were not famous. But with the introduction and improvements of other social media channels, Facebook slowly started declining.
Even after declining a few spots in the best social media platforms, there are still 1 billion active users on Facebook
So, Facebook is an excellent platform for businesses because they can gain a lot from this platform.
Facebooks Ads is an excellent feature that allows businesses to increase their visibility and reach a broader audience on the platform.
For Facebook Ads to work, users don't have to like a page to see their ad. The ads bypass that and show a demographic of users about the business. That way, it reaches many people and even the people who'd actually be interested in your services.
Moreover, businesses can create private groups on Facebook. Real customers could be made a part of those groups, where they can ask each other about the products and offer help if anyone needs it.
Also, the engagement businesses get on Facebook can be used to direct the users to their websites. That way, they'll increase the traffic, and most users would know what to expect from the business once they reach their website.
Instagram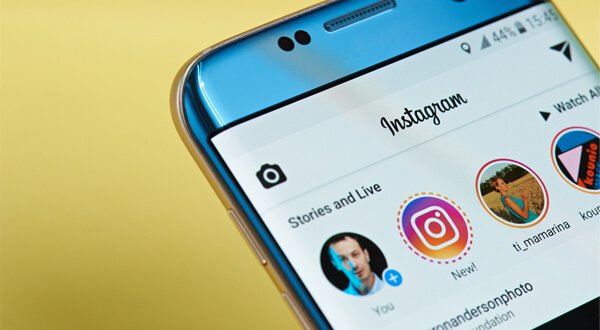 Instagram was launched in 2010 and, within a short span, gained a lot of users. Over a million users, to be precise.
Instagram initially started as a photo-sharing application and has grown tremendously since then. Now, there are many features- Reels, IGTV, Stories & of course photos.
These features give a great opportunity to businesses to showcase their products and services. Displaying your actual products positively impacts the users because humans learn and are attracted to visual aspects more than others.
Instagram is excellent for businesses that want to target a young audience because most youngsters use this platform.
It is also an excellent option for businesses that are into design.
Facebook is suitable for both mobile devices and desktops. But Instagram is mobile-friendly and offers all the features on mobile. That only makes sense because most people these days use mobile devices for everything on the internet.  
LinkedIn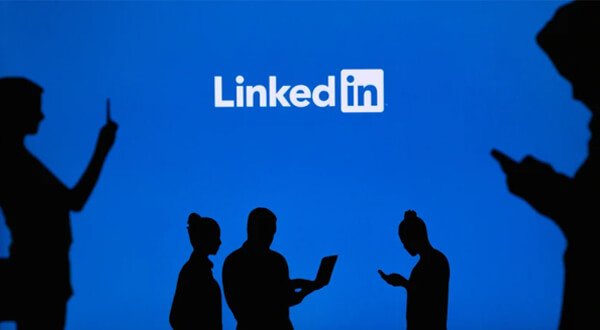 LinkedIn is a social media platform specifically for professionals, business owners, freelancers, and startups.
It is different from other social media platforms because it benefits businesses that follow a B2B model. They can directly communicate with other businesses to expand their business.
Through LinkedIn, businesses can hire professionals, pitch their ideas & share current trends in the business world.
It's also different from other social media platforms because people don't use LinkedIn during their leisure time. They use it to get something done or to share some ideas that can drive more revenue.
Although LinkedIn is an excellent social media platform, it doesn't have traffic even close to Facebook and Instagram.
If you want to increase your network, this is probably the best platform.
Twitter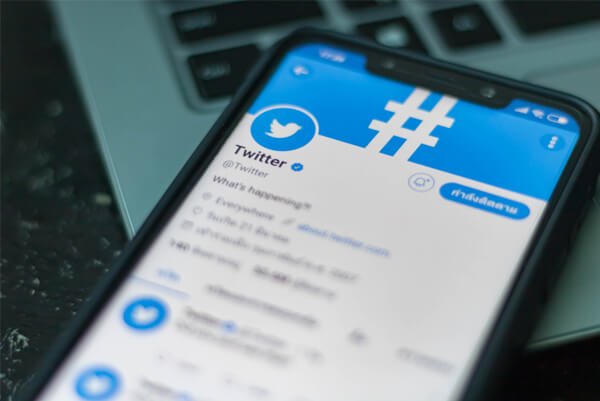 Twitter is a social media platform with the highest number of political leaders, actors, and other influential people.
Twitter allows users to write tweets in only 280 characters. That's the maximum you can write on the platform. Because of the character limitation, it can effectively be used by businesses that have a visual aspect to them.
You can use a hashtag (#) and @ to find specific tweets and profiles, respectively.
By using a hashtag, you can directly search for people who're looking for something specific. For example- someone searched for Sports shoes and used #sportsshoes. And you have a shoe business. If you want to find potential clients, you can search for #sportsshoes and find people who're trying to find shoes to buy. From there, you have an opportunity to reply to that person's tweet and post pictures in the reply.
Doing that will significantly increase the chances of growing your business. 
YouTube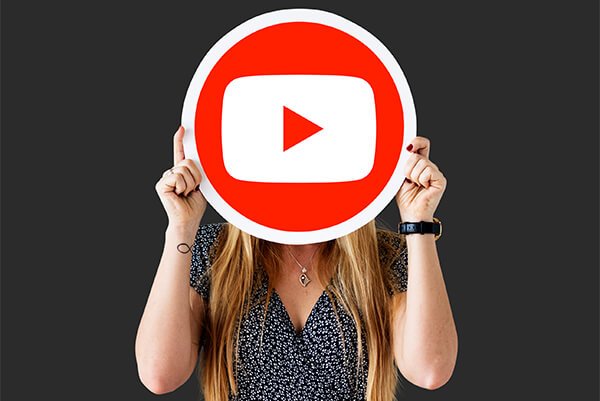 YouTube is the most famous video-sharing platform. When anyone thinks of watching a video, they open YouTube without any thought.
YouTube has over 2 billion monthly users.
This number may be enough to tell you that you can reach a massive audience on YouTube.
These days, people prefer watching videos over reading text. Because of this, the traffic on video-sharing platforms is at an all-time high.
Businesses can create how-to videos because those kinds of videos are always in trend. People always want to know how to do certain things.
You can even engage users in the comments by replying to them and answering their questions. Moreover, you can provide them your website's link, where they can check all the details about your products and services.
If you don't have professional equipment or for any other reason cannot shoot how-to videos, you can easily copy the content from your website and turn it into a video. Surprisingly, people will read text when it is in videos.
Reddit
Reddit is a well-known social media platform where people can make communities based on their interests.
There are so many great things about Reddit. But one thing you can find on Reddit but not on any other social network is that you can find practically anything on this platform. By anything, we mean anything.
But that doesn't mean there are no rules. You won't see people breaking the rules because when you want to enter a community, the moderators set some rules, which you have to accept.
You can find ideas, promote your skills, tell people about your business (you have to do it subtly; otherwise, the community moderators can kick you out of the group at any time).
In our opinion, the most significant benefit of being present on Reddit is your chance to connect with a large audience from all corners of the world.
You can easily find communities based on the niche of your business.
Pinterest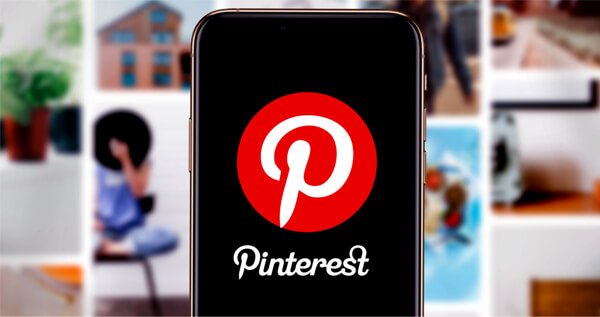 Pinterest is an image-sharing platform that is known worldwide for the wide variety of photos in different categories.
This platform offers more to females because one can find outfit ideas, wedding ideas, recipes, makeup, fashion, and many other things. 60 percent of Pinterest users are females.
Pinterest boasts 450 million active monthly users. Knowing that number, you can see the potential your business can have on this platform.
If your business is about designer clothes, fashion, or something creative, Pinterest is an excellent option for you.
Remember to take great pictures of your products and post them on Pinterest. If not in your area, there would be someone who'd be interested in your product.  
Quora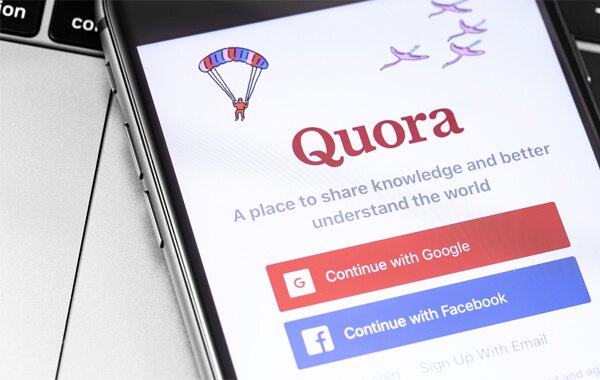 Quora is a fantastic website for getting answers to a wide variety of questions. Users can ask anything, and there would be someone who'd answer them.
With over 300 million active monthly users, you can have an idea of the questions that get answered daily.
Many influential and well-read people use this platform to spread knowledge and insider information about things.
You can include links to your products and services. But make sure you do it by offering some valuable information to users. Otherwise, it would just seem promotional.
Even if you feel self-advertising can ban you from the platform, you can always answer questions and give in-depth detail about your niche.
That way, you can build authority, and people will trust you more because of your expertise in the field.
Also, Quora is an excellent platform if you want to see the current trends in the market. Or, if you're a startup, you can read answers about the experts in your field, which will help you to know the nitty-gritty straight from the devil's mouth.  
Snapchat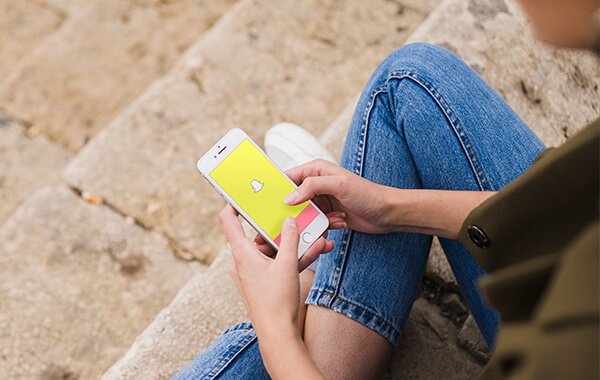 Ask a youngster what Snapchat is, and they would tell you all about it. That's because most of the users are between the ages of 18 and 24.
Over 300 million users downloaded Snapchat in the year 2020.
You can read more interesting statistics about Snapchat here.
Snapchat uses a simple concept of the photo and video sharing. A user can send the 'Snaps' directly to their friends or put a story for their friends to see for 24 hours.
But how can businesses use Snapchat to their advantage?
Snapchat launched the 'Discover' feature in January of 2015. In the Discover section, users can see snaps of famous people, current events & celebrities. There is another way businesses can use the Discover feature.
Businesses can advertise by paying some amount to have a spot in the Discover section. They can display the visual aspects of their business through photos or videos.
In our opinion, Snapchat is an excellent option for businesses targeting the younger generation.
Conclusion
These are the 9 best Social Media platforms for growing your business.
We know it isn't easy to pick the best ones from the pool of platforms. But you can simply choose the platforms that align with your business.
If designing, jewelry, clothes, or art is your business niche, pick the platforms with photo and video sharing options. If your business is focused on finance, crypto, or education, then text-based social media platforms would be best for you.
Remember, you have to be present on more than one platform because rarely anyone has a single account across all the platforms.