LIVE IT, ENJOY IT AND MAKE IT BETTER EVERY DAY!
Here we feel an incredible passion for our work every second, we see in each project an opportunity to help our brands build a better world. We learn every day and take on great challenges without forgetting that we live life, beyond the office.
Here, you will rub shoulders with the most friendly and talented individuals, who apart from being experts in what they do have many good personal qualities that make them great human beings as well.
What Our Employees Say

My experience with Tabscap services has been very good. I must highlight the learning, commitment, and punctuality in all the work. The team promptly helps in all the projects and tasks and I never felt alone. There has been a change in my image and perception after being connected with them. Sometimes, we make adjustments that allow us to work with more flexibility and everyone collaborates.
Yash Sareen
Content Strategist

From the first moment I entered there, they helped me in understanding all the work and made me feel at home. From then, I created many good friends here. They were always available and helped me with the same enthusiasm from the beginning. I am very thankful for everything. Also, I recommend them to my friends for their digital marketing needs as they are very authentic and transparent
Nandini
Sales Coordinator Team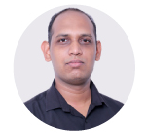 Thanks to Tabscap, I am now much more confident in what I do, and many people request me to work with them or for them for Social Media Marketing. There is a change in my image after being connected with them. I have learned many good things. That is why I recommend Tabscap to everyone who is on a lookout for work in digital marketing as well as those who require digital marketing services.
Bhupender Shekhawat
Social Media Manager
Responsibilities:
Perform keyword research in coordination with client business objectives to optimise existing content and uncover new opportunities.
Provide SEO analysis and recommendations in coordination with elements and structure of websites and web pages.
Provide recommendations and execute strategies for content development in coordination with SEO goals general and keyword specific.
Administer search engine programs (XML sitemaps, shopping feeds, webmaster tools) for purposes of diagnostic reporting on client projects.
Implement link building campaigns in coordination with client's SEO goals.
Assist in the development and execution of communication/content strategies via social communities in coordination with SEO goals.
Keep the pace with SEO, search engine, social media and internet marketing industry trends and developments.
Research and administer social media tools in support of clients social media strategy.
Monitor and evaluate search results and search performance across the major search channels.
Communication to team and management on project development, timelines, and results.
Work closely with the other team members to meet client goals.
Setup and execute social media and search paid campaigns.
Job Requirements/Qualifications:
Must have minimum 1 years of experience on OFF Page SEO.
Must have a good understanding of On-page and technical SEO.
Must be very proficient in Link Building Activities.
Develop & practice whitehat link-building strategies to increase domain authority.
Should be able to drive traffic & improvise ranking of keywords.
Conduct competitive analysis and research, staying up to date on the competitive landscape.
Keep a close tab on KPIs like organic traffic, bounce rate, average time spent, top keywords, domain authority & back links, website health etc.
Note: Candidates Preferred from the agency
Please mention the position you are applying for in the subject field of your e-mail and send your e-mail to: [email protected]
we are looking web developer those who have Writing well designed, testable, efficient code by using best software development practices. Creating website layout/user interfaces by using standard HTML/CSS practices. Integrating data from various back-end services and databases.
Job Description: 
Know HTML, CSS, JavaScript, PHP, and other relevant web design coding languages
Create and test applications for websites
Collaborate
Present design specs
Work with graphics and other designers
Troubleshoot website problems
Maintain and update websites
Monitor website traffic
Stay up-to-date on technology We believe in people, not in titles
Tabscap is an agency specialized in the Growth methodology. Originally, we are a digital marketing agency although we also focus on sales consulting services to ensure that our clients obtain better results and accelerate their growth. Our work philosophy is focused on training leaders with a culture of innovation and embracing uncertainty.
Passion for what we do
We like our work and this translates into a great dedication of our team in all the tasks we carry out. From the conception of a web design that responds to the client's requirements, through its technical implementation thanks to web programming and layout, to SEO optimization and the creation of advertising campaigns, all our professionals contribute their grain of sand to take to the all projects in which we participate are successful.
Professional environment
We are fortunate to have in our team people trained in different fields and sectors: web programming, content layout, web design, account management, and online marketing. Therefore, we have an enriching work environment, in which in addition to applying your knowledge and experience, you can learn from the other professionals with whom you will work side by side.
Constant innovation and training
We hardly spend a monotonous day at Tabscap, either because of the need to provide innovative solutions to the projects that are presented to us or because of the demand of our sector at a training level. Each day, we face new challenges, allowing us to evolve as people and professionals.
Closeness with our clients
To offer an excellent service and always adapted to the needs of our clients, we believe in maintaining regular and close contact with them. This allows us to be in line with your business objectives and maintain a high degree of demand.
Always working with integrity
Conducting our operations with integrity and with respect for the many people, organizations and environments with which we are in contact has always been at the heart of our corporate responsibility.