Branding and Reputation Management

Helping Brands to Be More Relevant, Through the Combination of Strategy, Creativity and Design
Intelligently creative
Digital marketing is not just statistics and analysis. We love to get creative and produce videos and content that make campaigns inspiring. We have creative directors, designers, copywriters, video producers, web developers, and UX and rich media experts on our team to take your marketing campaigns to the next level.
Coming from the future
Being at the forefront of digital innovation means that we always look ahead. From new social media ad formats to the latest developments in virtual reality, our digital experts are always up-to-date on the latest developments. Whether you are a B2B or B2C company, we are constantly looking for new ways to increase your brand's online presence.
Team Tabscap is team you
At Tabscap, we do not believe in isolated teams. Collaboration is key, and our team is your team. We combine your in-house expertise with our industry knowledge to create integrated digital marketing campaigns that drive results.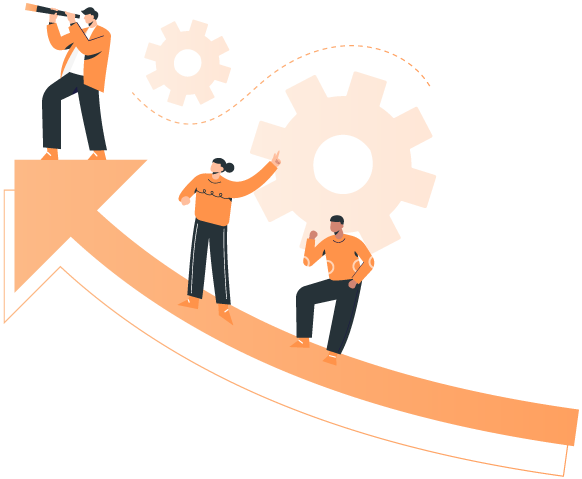 We understand that the time has come to...
Forget that bad experience
We give you the opportunity to grow a lot and profitably increase your sales.

Increase the income of your business
Once we have positioned you well, you will have more customers and more profits.

Get ahead of your competition
With the image you will give to your potential customers, you will be the number one option.

Organize yourself to boost your company
It is advisable to have a reputation plan for your brand if you want to be a reference.
WE WANT TO BE YOUR DIGITAL MARKETING
DEPARTMENT
Let's Talk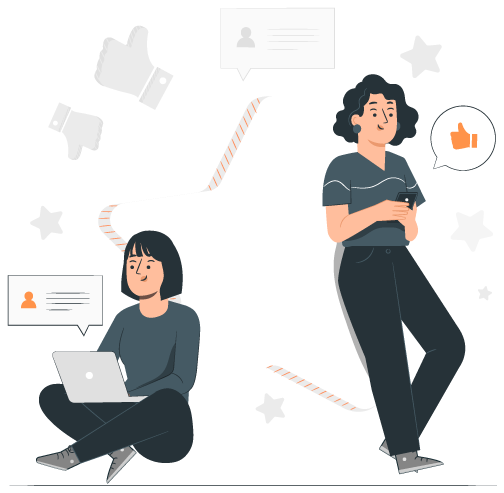 Why Tabscap Is The Best Choice For Brand and Reputation Management?
Branding is convincing with your brand. And to convince with your brand, you have to have something more than a logo. You have to have a memorable name, a powerful tagline, a unique and differential visual identity, and an appropriate tone and voice in communication.
Let's Get Started
How do we carry out the branding of your business?
As an agency specialized in online branding and reputation management, we have our own methodology to carry out a strategy of this type:
Gathering information
Together with the client, we determine the analysis parameters: coverage, competition, dimensions, and reputational attributes.
Compilation and data processing
We track all the information about the brand and its competition and classify content based on the established dimensions and attributes.
Report and analysis generation
We know the climate of opinion of the media and interest groups. We detect differences and discover weaknesses to correct them, and we take advantage of the strengths to influence the brand's business.
Detection of risks and opportunities
Once the analysis is done, we present the main insights, detecting the main reputational risks of the brand and new opportunities that it can capitalize on.

Branding
We are specialists in branding, visual and verbal identity. We emphasize brand development from within the company.

Strategy and Positioning
Define your brand on one line. Have you done it? If the answer is no, neither will your clients. What image do you give, how do you sell yourself? We help companies find their focus.
Business Development
Your brand's creation, development, and growth depend on how you take advantage of all the potential you have and the one around you.
Online Marketing
We carry out complete strategies and specific campaigns so that your brand, your product, and/or service can compete in the online market with all its power.

SEO / SEM
We make your ideal audience find you, optimizing the power of your website, your online messages, and your ads.

Web & Ecommerce
We create experiences with landing pages, corporate websites, blogs, or Ecommerce to attract, fall in love, convince and sell.

Social Branding
We plan and execute the social media plan, as well as hyper-segmented campaigns to achieve your goals. We create a brand by taking advantage of the digital environment.

Growth Hacking
We create and implement growth strategies for start-ups, helping to develop their superpowers. Do you have one, or are you thinking of launching it? It is your moment.
Why Choose Team Tabscap?
BRANDING
We create and design new brand identities and refresh existing ones, helping to generate greater connection and relevance with people.
PACKAGING
We understand packaging design as a key strategic value to generate memorable experiences in an increasingly digital world.
CONTENT
We create original content, shaping the messages and stories behind each brand, creating a unique and attractive visual language.
DIGITAL IDENTITY
We develop and create brand identities and content, ensuring their cohesion in the digital world and relevance in social media.
EDITORIAL DESIGN
We believe in transversal brand experiences, which is why we continue to believe in editorial design as a unique and memorable medium where brands can bring people closer together.
PERSONAL PROJECTS
We dedicate part of our time to personal projects, which help us experiment, learn and have fun. This allows us to continuously evolve and expand our creativity to each of the projects we carry out.
Frequently Asked Questions
We analyze and define your KPIs. We set your goals. We configure Google Analytics, tagging events, and platform connection.
We work to increase quality traffic. It is a key aspect to increase conversions since they are the base on whose rate we will work in the short, medium, and long term to achieve your objectives.
If conversions are your goal, let us go for them. According to defined objectives, quality, and quantity of traffic, we will analyze user behaviour and experience on the website, proposing different solutions focused on improving conversion results.
Retain and optimize your customers; this is the key. In other words, working with users who are already your customers is essential to increase sales for the year with cross-selling and upselling. In this section, it is essential to review CRM, process automation, and email marketing.
We improve your communication and community. We will help you build your brand, trust, and reputation online.
Check your competitors. If they are already selling on the internet, you know that you are missing out. Apart from this, we will carry out an audit of your website and social signals and present you with a complete report on all the aspects working in your favour or against you, along with what actions can be taken to boost your growth.
In the context of reputation management, what ultimately counts is image communication, which can fully determine the value of a brand and even positively influence sales. This makes this discipline a crucial piece in the public relations mix, and if you are not attentive to the mood swings of the Internet, your reputation can be ruined from one moment to the next.
Is public opinion important for your company? If yes, reputation management is important for you. From an economic point of view, a good reputation carries the following advantages:
Extends the radius of reach of the brand: Best publicity is the one that is done by word of mouth. With a good reputation, customers become brand ambassadors and attract more consumers to your social profiles.
Increase sales: Reach alone is not of much value if it does not generate leads and conversions, and both are more likely with a good reputation since it helps potential customers have confidence in the brand.
Employment: a good reputation not only helps to reach new markets but can also be decisive in the global race in search of the best professionals (War on Talents) since all the positive opinions about the company that are disseminated on the Internet. Also, they have an effect on any potential candidates.
Brand value: The reputation of a brand is also reflected in its value. Investors are very interested in how the public perceives a company or brand.
Unleash your brand's true potential with
Team Tabscap.
Let's Talk