Instagram is today's generation's favorite social media platform. With so much to do and most of the youth present here, it is natural for it to become popular. Like people, countless brands and businesses also have their presence on Instagram.
Everything works well if those brands don't divert from their goals. But there is still one thing that they can do to put even more impact on their audiences. Not only brands, but famous people also do it. But what is it?
It is Instagram verification. Instagram verification is the blue tick that appears beside a profile's username on the platform. It can be for a person or a business. People do all kinds of things to get verified because many advantages come with it.
But, can a regular user get verified? Does the verification require money?
We'll answer all these questions in this blog because we'll be discussing the benefits, things to keep in mind, and how to get verified. This blog may get lengthy but believe us; it will be worth it.
So without any delay, let's get started.
Benefits Of Getting Verified
Before we tell you how you can get verified, it is essential to know the benefits. When you know the benefits, you'll easily be able to decide whether you want to get verified or not.
More Trust
Whenever you see a verified brand on Instagram, what's the first thing you think about? The answer is trust. You may not think of them as trustable consciously, but it subconsciously goes into your mind.
Trust is that one thing that is a deciding factor between successful and unsuccessful brands. Businesses go to extreme lengths to build trust. And most often, some even start doing unethical practices, which do more harm than good to their brand.
Increase In Brand Awareness
When more people see a verified brand, they're more likely to recommend it to their friends and family. We know even you do it.
Brands put up advertisements about their products and services constantly so that they can reach more people. That's because when a brand reaches more people, the probability of regular users converting into customers is higher.
Brand awareness and trust are related because if there's trust and people buy something from a brand, then they're more likely to recommend it to others.
Increase Conversions
As discussed in the previous point, a verified profile ensures that your brands' conversion increases. The goal of every business for putting in the effort to create a content calendar and post according to it is to earn money. If money were not a factor, half of the brands worldwide would stop existing.
Think about it: Why do you do SEO on your website and the SMM on your social media handles? You do it for a very simple reason, which is to earn profits.
So, if you can get conversions only because you have a verified account on Instagram, then you'd save yourself from working hard on every platform and save you money and countless hours.
Early Access To Features
Not only do people trust verified accounts, but Instagram also trusts them. For that reason, they give early access to features to those accounts. The features that we use today have been under testing for the past several months.
The verified accounts have power, and they can tell Instagram to make changes to certain features. And Instagram listens and makes changes when they feel the changes can improve users' experience on the platform.
People Will Know Your Real Account
When businesses and famous people create an account on Instagram, it is common to find many fake accounts running with their names. In some cases, those accounts have followers in millions. Although those accounts share everything about the brand, we cannot deny that they are not real accounts.
So, what can brands do when they find someone impersonating them on Instagram?
They can simply report those accounts. If reporting someone seems too much, they can contact the admin of that account and ask them to change the name or shut the account. Yes, changing an account's name is more common than you may think. 
If they don't shut their account or Instagram doesn't take any action, then a verified badge can be really helpful because when someone searches for a brand, the search will return them accounts with the same name. Out of all the accounts, the verified account will be at the top of the search result.
We feel this is a major advantage of getting a verified account on Instagram.
Things To Keep In Mind Before Getting Verified
We've shared the benefits of having a verified Instagram profile in the above section. Now, it is time to know about the things one must keep in mind before getting verified.
Include Your Verified Link From Other Social Media Handles
There are some things you have to do on Instagram before you get verified. If you don't, the verification process will become complicated.
So, the first thing you have to do is share your unverified profile's link on your verified profile. If you have a verified profile on Facebook but not on Instagram, then provide your Instagram profile link in your Facebook profile.
When you do this, your probability of getting verified increases.
Don't Buy Verification Badge
A verification badge on Instagram may not be a big deal for you. But it is for a lot of people and businesses. And to get a badge, they do many unethical things, that if Instagram comes to know of, will ban them from the platform.
People & businesses buy the verification badge from accounts that claim that they "work with Instagram." First of all, no one from Instagram will ever message and tell you they work for Instagram. Second, no one can personally give you a verification badge because it's the platform's decision and not theirs.
Even after all the cases where people lost money because they paid someone who claimed to offer the verification badge, some people and businesses still don't understand it. So, if anyone messages you and promises that they can give you a verification badge, run far away from them (Not literally. Just block them)
Make Sure Your Practices Are Genuine
Some people want to speed up the process of getting a verification badge. For that, they do unethical practices like buying likes, followers and fake comments. Not only do these practices cost money, but they also have serious consequences when they get caught.
If you've been doing unethical practices until now, it is time to stop and switch to ethical practices. You'll get a lot of benefits plus the verification badge.
Share Information Responsibly
You have to be responsible for the information you share when you get a verified badge. It is similar to how when you reach a higher position in the corporate world, you're expected to provide genuine advice and information.
Profiles that have a verified badge have to post content that doesn't hurt the religious or other sentiments of any community because people expect good things from people who have the power to influence others.
When you share the information this way, we know you may have to eliminate some parts of it so that you don't hurt anyone. If there's some major event happening globally, make sure you don't bash out on the cause (people or a country). We're saying you to stay cautious because Instagram has banned verified accounts because of this.
How To Get Verified?
Getting verified becomes easier if you have many followers, authority in a niche, and people search for you. But if you don't fulfil these needs, you first have to fulfil them because otherwise, Instagram would reject your request.
So, here's the process:
Step 1: Open your profile.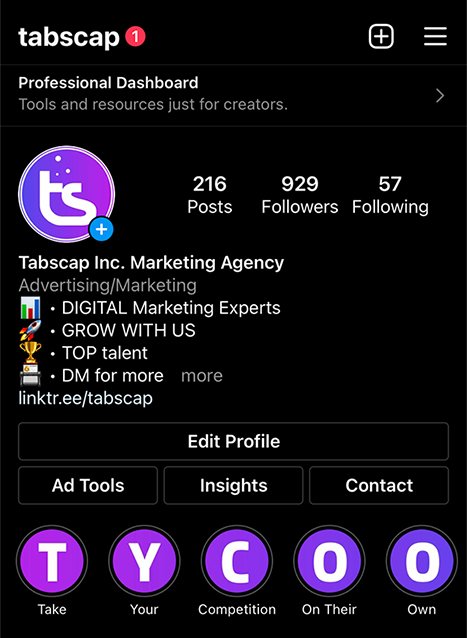 Step 2: Tap the three lines on the top right corner (besides the plus icon).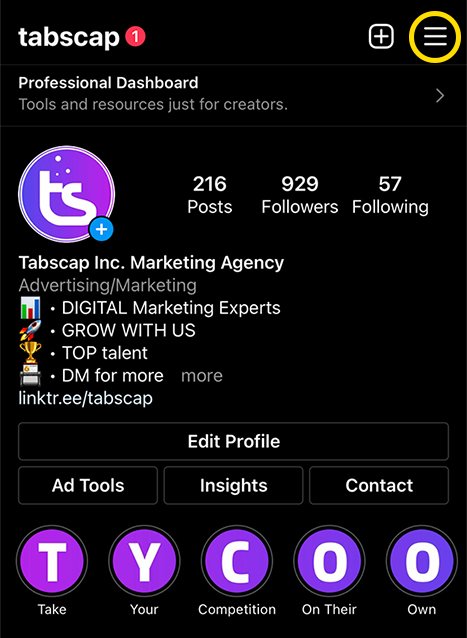 Step 3: Open Settings.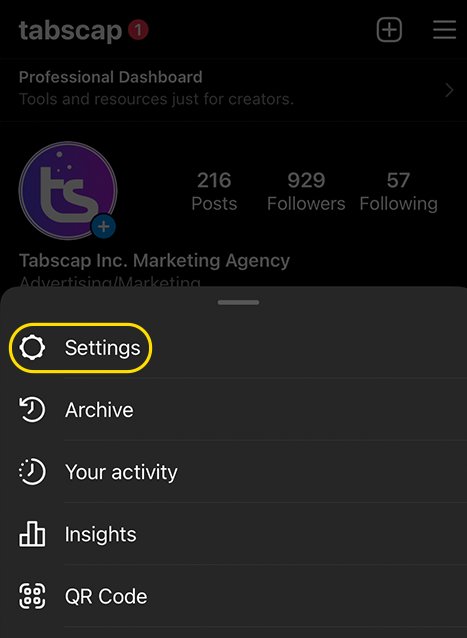 Step 4: Open Account.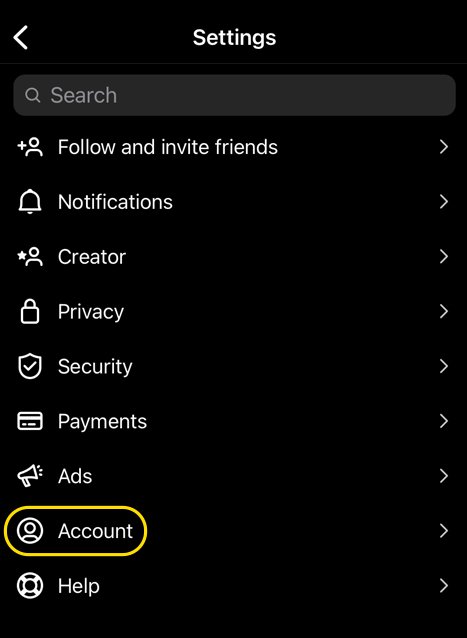 Step 5: Open Request Verification.
Step 6: You'll see a page where you'll have to fill in your information.
After filling in all the information, you have to wait for some days to know whether Instagram accepted your request to get the verified badge or not. If you fulfil all the requirements, then you'll get verified. And if you don't get verified, it means Instagram wants you to fulfil those requirements first and then apply for the verification badge.
Conclusion
Getting verified on Instagram is a far-fetched dream for many. It seems impossible because you think only the best people get them. But, it is nothing like that. Many accounts with few followers have a verified badge. If they can get it, so can you.
In this blog, we shared the benefits, things to keep in mind, and the process of getting verified on Instagram. We wrote the blog in a simple language that most of our audience will understand. Only understanding is not enough because we want you all to implement this knowledge on your Instagram profiles and begin your journey of becoming verified.